Truth as the Admission of Self-Contradiction
Landscape of Truth
What is your relationship to truth? I am collecting our answers to map out the Landscape of Truth.
---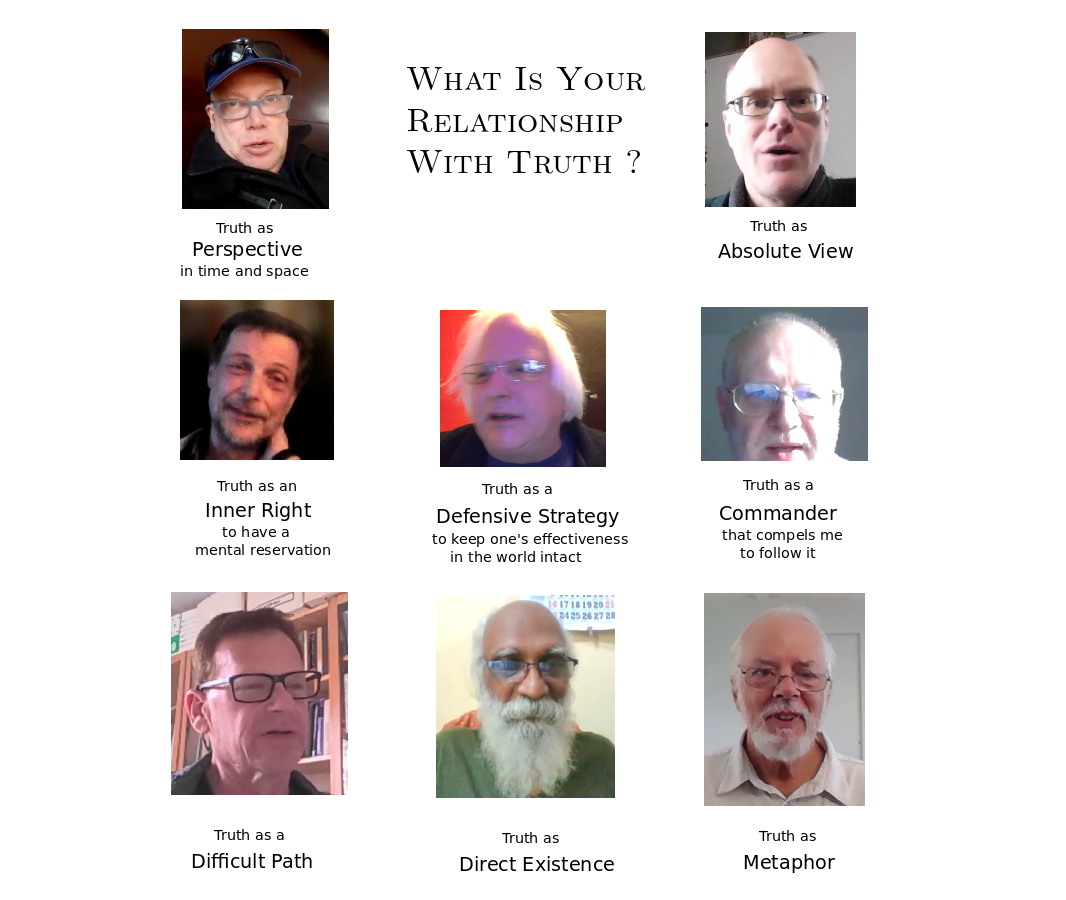 ---
More answers
Edmundas Kulikauskas. Truth is a judge that considers all circumstances.
Jeff Buderer. Truth is a challenge ... for shared understanding
James Sirois. There is an infinitely transcendental truth which is absolute, and all relationships to it are the relative truths that emerge from it (subjective Individuals).
Haris Shekeris. I have been a relativist about truth and I am trying to reconcile this with assigning a bit of a special status to number 0,1,2 and 3 and to shapes such as the line, the circle and the triangle. 'Truth cannot be known, it can be felt' resonates with me and circulates in my brain.
---
Mapping out the landscape of truth
---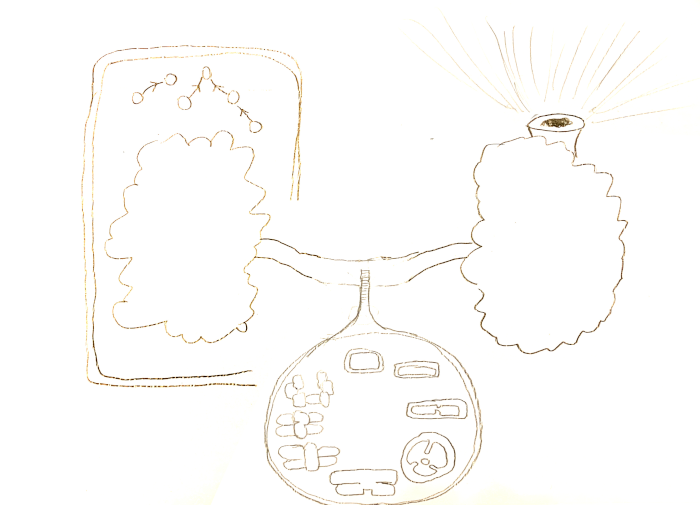 ---
Welcome to Math 4 Wisdom: Considering our relationships with truth
---
---
Notes
In the landscape of truth, the imagination is the realm of what is possible but not actual. It complements the actual. Where is the bottleneck, near the source?
Absolute truth is the source of truth. Relative truth is "reflected" truth like reflected light or reemitted light.
There are two channels - for the conscious mind and the unconscious mind.
What is the context of context? In what sense is context "everything" for Kirby?
What is metaphor? How does metaphor relate the conscious and the unconscious?
https://openai.com/research/scaling-laws-for-reward-model-overoptimization in reply to "What is your relationship to truth?"